19-21 and 27-29 December 2019
TEN SLOTTE 4
Opening : Het Bos, 19 December at 20h
Ten Slotte is a six day audiovisual program at Het Bos in Antwerp. The program of this year questions the (im)moral position of artists. It focuses on works that can be perceived as transgressions and that challenge norms, rules and/or laws. Ten Slotte 4 is a collaboration between artists' initiatives Cordon Coffee X De Imagerie, Escautville and Out of sight. www.deimagerie.be / www.escautville.org / www.out-of-sight.be :: Exhibition :: Aleksandrija Ajduković, Johanna Billing, Jos de Gruyter & Harald Thys, Moataz Nasr, Ted Oonk, Koen Theys, Anna Witt, Gernot Wieland :: Screenings and talk :: Gabriel Abrantes & Daniel Schmidt / Kathy Acker & Alan Sondheim / Sebastian Buerkner / Želimir Žilnik / Colectivo Los Ingrávidos / Greg de Cuir Jr. (talk) :: OTARKINO dinner :: All the Ten Slotte 4 events are taking place at Het Bos, Ankerrui 5–7, 2000 Antwerp. www.hetbos.be ———— Ten Slotte 4 is supported by the City of Antwerp and Austrian Cultural Forum Brussels.
Het Bos Ankerrui 5–7 2000 Antwerp …
Until 21.12.19
Anna Witt - Unboxing the future
Galerie Christine König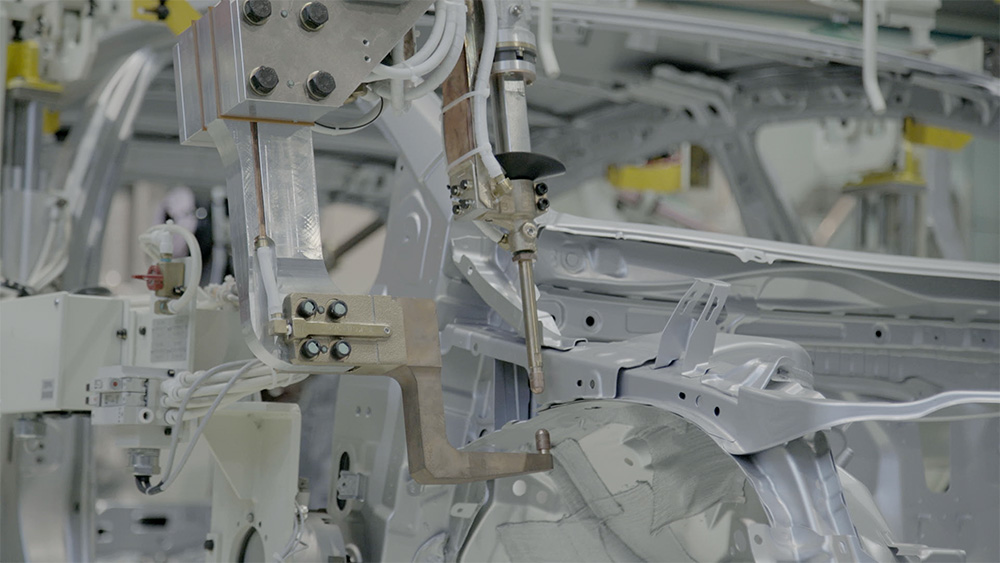 Die 3-Kanal-Installation "Unboxing the Future" (2019) von Anna Witt zeigt eine weitreichende Fragestellung: Wie beeinflussen künstliche Intelligenz und Automatisierung die Arbeitssituation in einer industriellen Metropole wie Toyota City und was sind ihre Auswirkungen auf das menschliche Wesen? Für diese Videoarbeit extrahierten Arbeiter Bewegungen aus ihrer täglichen Routine und transformierten sie in eine kollektive Choreographie. So entstand ein fast Zen-artiges kinetisches Ballett der Bewegungen zu zarten Koto-Klängen, das bei aller Schönheit nie vergessen lässt, dass es einer fordistischen Zurichtung und Reduktion der menschlichen Möglichkeiten abgezweckt wurde. Es geht bei beiden Künstlerinnen, wenn man es auf eine Formel bringen möchte, um das Aufzeigen des "Anteils der Anteilslosen."
Galerie Christine König Schleifmühlgasse 1A 1040 Wien …
until 22.12.19
Homesick Festival
at your home
Homesick Festival is back in Vienna! This unique festival – initiated by Michikazu Matsune and the new edition joined by Aldo Giannotti, Krööt Juurak & Alex Bailey, Marta Navaridas, Akemi Takeya, and Anna Witt – presents a series of performances that take place in private homes. Upon booking, a pair of artists visit your home to perform in person – exploring the environment of private homes as a stage for unique encounters and shared experiences. Artists present performances inspired by their own history, childhood, everyday life, wishes or dreams. Interventions vary from dancing in the living room to protesting in the kitchen to philosophizing in the bedroom among others. Homesick Festival offers opportunities to (re)connect with your own experience of home, your current location, life situation and your state of being. Book us and invite your friends, family and neighbours!
…
Performance on May 11, at 4pm
Beat House Donaustadt
Wiener Festwochen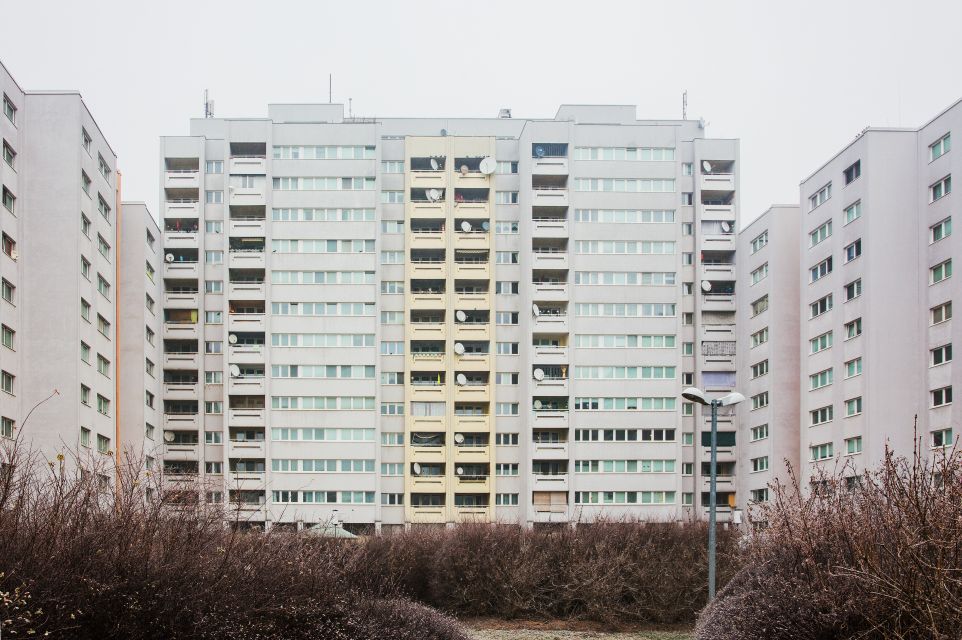 Kagran and Kaisermühlen are areas in Vienna's 22nd district that concentrate a piece of the city's history. Formerly a working-class neighbourhood and stronghold of council housing, it was one of the last bastions of the Socialist Party in its fight against Austrofascism. What interests Anna Witt most about this history is the vibrant utopia, the belief in the collective and in solidarity. The work of the visual artist, who was awarded the Otto Mauer Prize in 2018, is performative and participatory – this allows her to delve into questions that are important to her: How much community still exists in our society? In what way are the residents of a "Gemeindebau" connected nowadays? For Beat House Donaustadt Witt uses an ultrasound scanner to record their heartbeats. At the start of the Wiener Festwochen, the residents open their windows, letting their individual rhythms drift out and join to form a collective sound. The sound of the city.
Wiener Festwochen Alfred-Klinkan-Hof Donaustadtstraße 30 1220 Wien …
April 24 - May 26, 2019
WILD GRAMMAR - EUROPEAN MEDIA ART FESTIVAL Osnabrück
Kunsthalle Osnabrueck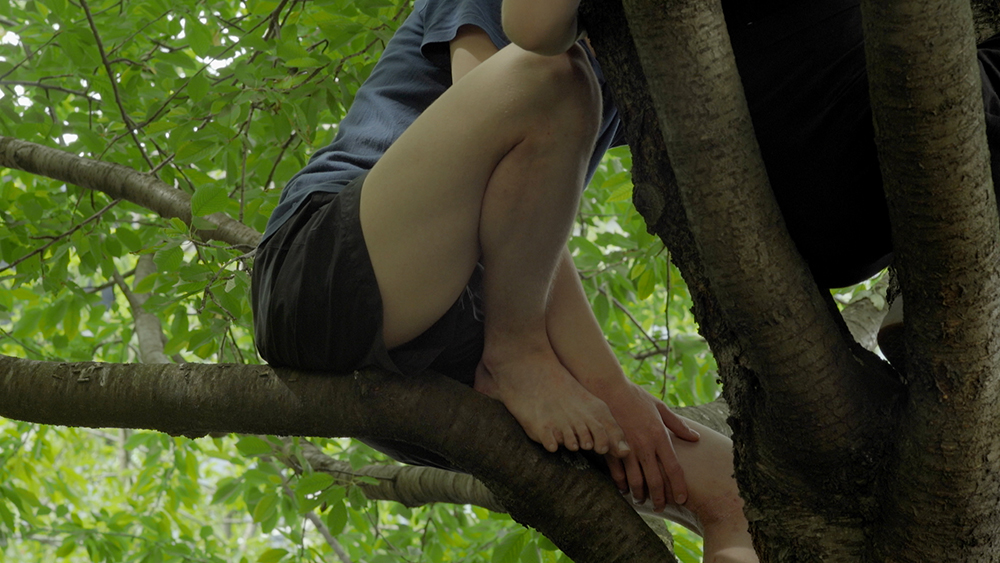 Languages enable us to express, name, categorise and interpret our experiences – as well as the ideas we have that go beyond reality – facilitating communication about them. Whether sign language or programming language, visual imagery or body language, rituals or the canon of artistic forms of expression – language is a sign system that has evolved from a consensus and that simultaneously construes consensus; a sign system that is based primarily on an act of reduction and of exclusion. Aspects of our quintessential sensory experience of reality are always lost in its transformation into language. In the worst case, then, our perception of reality is reduced; in the best case, however, our different languages enable us to develop ideas and views that refer back to reality beyond their boundaries. It is a fine line requiring constant re-negotiation. Now, reality itself is by no means interested in being reduced, arranged or regimented by language. Time and again, it emerges from behind language, creating phenomena and perceptions that we are unable to express in words. Art, in particular, offers us the possibility to reflect on how we access reality through language, and to break down barriers – enabling us to visualise and experience the reality that lies hidden behind language.
European Media Art Festival Lohstraße 45a D–49074 Osnabrück …